LIBRARY
František Bartoš Regional Library in Zlín
František Bartoš Regional Library in Zlín is the largest library in the Zlín region. There is more than half a million documents available. Visitors may choose from books, newspapers, journals, standards, maps, sheet music, music recordings, audio books, e-books, board games etc. Readers may also enjoy free online and wifi access and access to a number of databases.
As the library acquires all periodicals published in the Czech Republic as legal deposit, it offers a complete journal and magazine collection to its readers.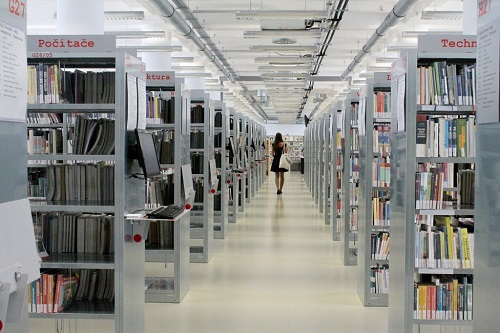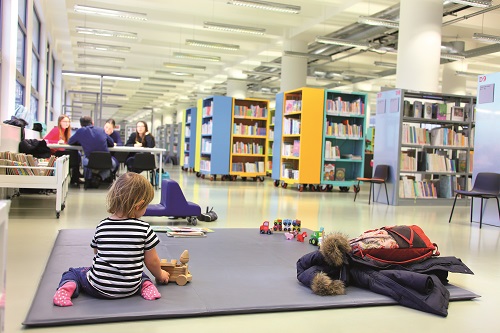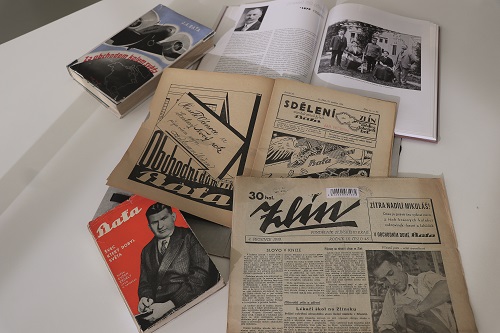 The library collects, stores and offers literary works of the Zlín Region. Books and other documents may be searched for in the online catalogue at katalog.kfbz.cz, digitized documents at dlib.kfbz.cz. The library organizes a number of cultural and educational events and participates in projects attempting to save the cultural heritage of the Zlín Region (ebadatelna.zlkraj.cz).
The library is a state-funded institution of the Zlín region and a regional centre of all library, bibliographic and information services for a network of public libraries in the region. František Bartoš Regional Library also serves as a municipal library and is co-funded by the Statutory City of Zlín. The services are provided in the central library, four online libraries at Jižní Svahy, Podlesí, Díly and Malenovice and in nine library branches located all over the town. Since 2013, the central library resides in the 15th building of former factory premises and belongs among the institutions of the 14|15 BATA INSTITUTE.
The renovation and reconstruction was carried out with the subsidy from Regional Operational Programme of the Central Moravia Cohesion Region. The history of librarianship in Zlín dates back to 1885 when a reader's circle was established. František Bartoš, after whom the library is named, was appointed an honorary member two years later. The exposition of the Museum of southwestern Moravia in the 14th building of 14|15 BATA INSTITUTE, is dedicated to František Bartoš, pedagogue, linguist and ethnographer.